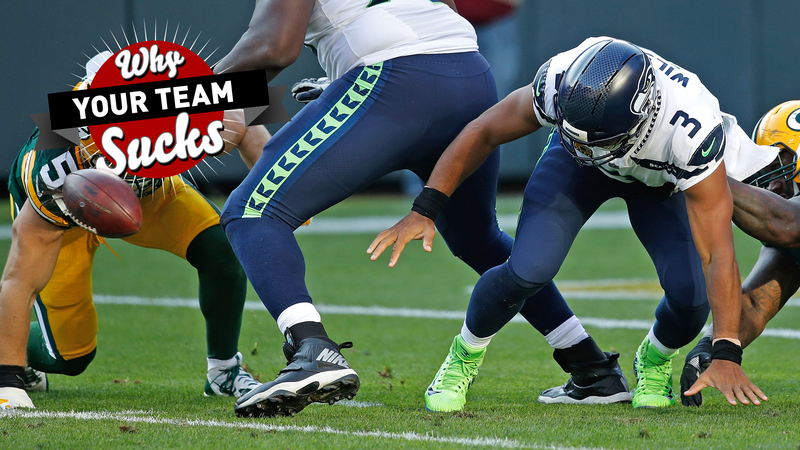 I told you Blair Walsh would fuck you good, and he did. HOW DOES IT FEEL, YOU FUCKS?!!!!! See how you like it for once! I feel whole again. The best part is that Blair's shank here ended up being the difference because Pete Carroll, for Pete Carroll reasons, ran a fake field goal at the end of the first half in that game from the 35-yard-line.
"It would have been a really good call if we would have made it. It was something we saw, that we wanted to do. It was a terrific opportunity, right where we wanted it. The defensive tackle made a better play. He wasn't supposed to be there."
But why was he? Simple defensive execution against a hilariously stupid play, or WAS IT THE BELL-LUMINATI?!
This was Seattle's first year out of the playoffs since 2011. If I were you, I'd get used to that sort of thing because the 2017 season represented the beginning of the end of these Seahawks. They lost at home to the Skins. They got rolled by Blake Bortles. They had to sit back and watch as the Rams became what they were just a few years ago. Two of their best defenders openly beefed in public. Their rookie lineman showed more aggression getting arrested than he ever showed on the field of play. Their 2017 second-round pick got hurt in an ATV accident and will never play football again.
I love reading these about other teams; so it's only fair that I read what non-fans think about us.