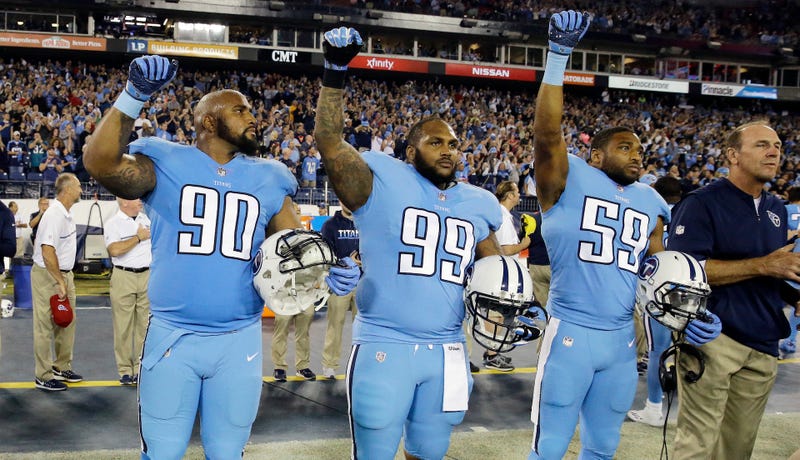 Titans defensive lineman Jurrell Casey regularly demonstrated during the national anthem before games last season, and even though NFL owners have crafted an absurd policy designed to ensure that everyone "shows respect for the flag and the Anthem" (which was never the issue), the Pro Bowler says he plans to continue protesting, in his words, "the way that the justice system treats minorities."
Casey, who's in London to promote his team's game against the Chargers this season, spoke with CNN about how a potential fine is no meaningful deterrent. "I'm going to take a fine this year, why not?" Casey said. "I'm going to protest during the flag. That's what I'm going to say now." Under the NFL's flag-respect regulations, players can stay in the locker room during anthems, but teams will be fined if players show insufficient respect for the flag on the field. Teams can then decide whether or not to pass those fines on to players.
It will be a really interesting NFL season and it's entirely on the NFL based on how they approached it this off-season.
I'm glad the players are standing up.