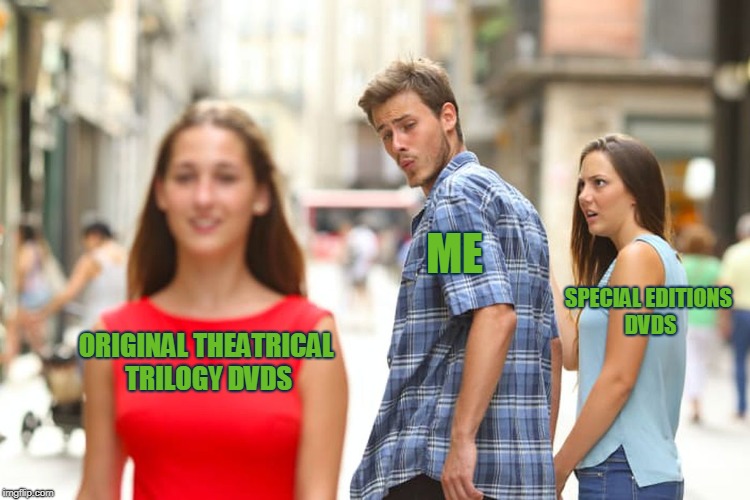 Triple B Podcast Link to converstation
Don't go beyond 45-minutes because it goes directly into a spoiler.
But I wanted to talk about the Special Editions. It's gotten me all riled up and kind of upset.
I enjoyed the Special Editions because I got to watch all three Star Wars in theater (something I couldn't as as I wasn't born for 2 of them)... But the two things in A New Hope that ruined the Special Edition for me; Greedo shoots first and the scene where Jabba confronts Han before prepping his take off in Millennium Falcon from Mos Eisley.
Because of those two scenes, I actually only watch the original theatrical versions but I should be more open minded because the changes to Empire SE and Jedi SE are much more minimal. My son recently watched the original trilogy and I think he ended up watching the Special Editions.