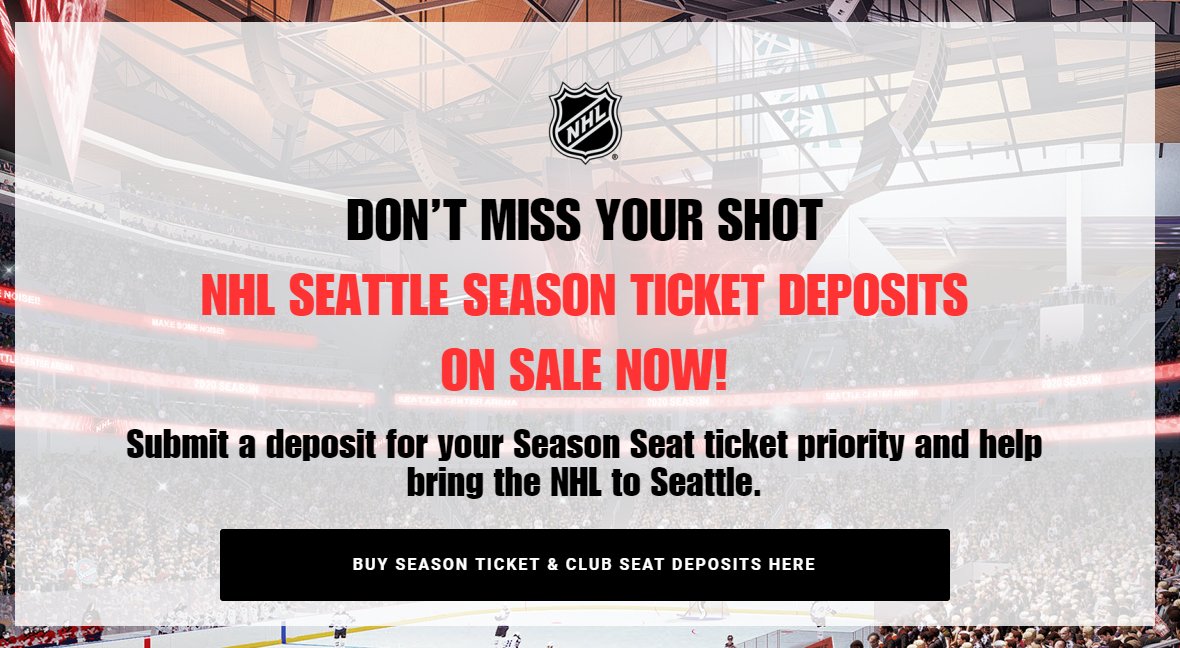 You can go to www.nhlseattle.com and put down either $500/seat or $1,000/club seat.
The deposits can be applied towards season tickets, ticket packages or individual tickets.
The ownership group is hoping to get 10,000 ticket deposits to show to the NHL (and to the NBA) that Seattle is a viable market.